"Simply stated, 'A better way to connect great people with produce companies.' That was the reason I started Joe Produce after 25 years in the produce business, and that remains our mission today."
– Rex Lawrence, Founder and President
Joe Produce Search is the Executive Search division of Joe Produce. We are a team of experienced Search Consultants and produce professionals.
Our team finds and places produce professionals who are as special as the organizations they serve.
We utilize our strong network of produce pros to build deep relationships with many of the industry's most talented people. Ultimately, we build winning leadership teams for all types of agricultural organizations, from small family-owned businesses to large multi-national corporations.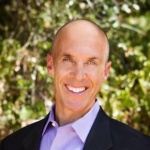 I have​ worked in the produce business now for more than ​29​ years. ​My​ extensive experience in the produce industry includes positions in Senior Sales, Marketing and Management for some of the industry's leading companies. It's so gratifying at this stage that I can utilize and share my experience​ with my team, clients and candidates to help drive value and ultimately ​​see people we help place into organizations shaping our industry. ​​Nothing beats receiving a heartfelt thank you from happy clients​ and candidates!​
Our Story
"Having been on 'both sides of the desk' throughout my career in fresh produce, I often thought there should be a better way to find a job — as a candidate, and to find good people — as an employer. We started with JoeProduce.com and job marketing, and quickly realized that our produce customers needed Executive Search, aka Recruiting, sooner rather than later. ​
So, we brought on one highly experienced search consultant with Ag experience, and as they say, "the rest is history." We now have a team of 14 people, including 5 Search Consultants.
​Our mission, values and principles have taken us this far, and our commitment to improve wherever we can will keep us on the path to more satisfied clients and candidates. ​
​I think we are very good at what we do, and we are striving to be great!​"
Rex Lawrence
Our Commitment
We believe our commitment to six​ ​principles is the driving force behind our clients' satisfaction and our high rate of repeat business.
​We provide a high level of service. ​​Your "concierge-level" experience is consistent throughout the process with Joe Produce Search. We strive to add value at every stage of the search and interview process, and continue to find new ways to improve.
We prioritize your needs. This is the foundation​​ ​of​ ​Joe Produce Search's business ethic. Our process centers on first ensuring we clearly understand what your needs are, then elevating them so that they remain the focus of every search.
We offer a transparent process. Clients deserve to know where their search is at any point during the process. Joe Produce Search​ ​has built its reputation on transparency and accountability,​​ ​and commits to open, honest communication.
We meet deadlines. ​Joe Produce Search ​understands the importance of timeliness and staying on schedule. We ​​have a strong track record of finding the right fit even on tight deadlines.
We follow through. Simply put, we do what we say we'll do. Our clients have come to know that ​Joe Produce Search can be trusted to follow through with the commitments we make.
​We are committed to the long-term. ​This is our industry too. Our decisions, actions and performance becomes our reputation. We do not sacrifice our long-term commitments for short-term gains.